Injection Mold China Has Emerged as a Major Player
Injection mold China has became the major player in the mold industry on the world. The plastic injection mold industry has been rapidly growing in China over the past few years, with many manufacturers offering high quality products at competitive prices. In fact, the country has emerged as a major player in this industry, largely due to its technological advances, skilled workforce, and low labor costs.
China has become a hub for injection mold suppliers from across the world owing to its large-scale production and high demand from various industries. Moreover, China's injection mold suppliers offer a wide range of molds for different applications, such as automotive parts, electronic appliances, medical equipment, industrial supplies, and more, with most products conforming to international quality standards.
In this blog post, we'll take a closer look at why Injection mold China has become the go-to destination for injection mold manufacturing, the benefits of working with Chinese injection mold suppliers, and how you can calculate injection molding China cost.
Why China has become a major player in the injection mold industry
There are various reasons why injection mold China has become a major player in the injection mold industry. The following are some of the key factors that have contributed to this growth:
Technological capabilities
China has made significant investments in technology, which has enabled the country to compete with the most advanced injection mold manufacturers worldwide. Many injection mold China manufacturers use computer-aided design (CAD) and computer-aided manufacturing (CAM) software to create highly precise molds with complex geometries and shapes, and fully completely 3D mold design, this will reduce the mistake during mold manufacturing.
Skilled workforce
Injection mold China companies have a vast pool of skilled labor that is well-trained in injection mold manufacturing. Many workers are experienced in handling a range of injection molding processes, such as hot runner, cold runner, multi-cavity, and more. Moreover, many injection mold suppliers in China have experienced engineers who can assist with product design, prototyping, and mold optimization.
Cost advantage
China's labor costs are significantly lower than those in Western countries, which means that the cost of manufacturing injection molds in China is also lower. This has made China a popular destination for injection mold buyers looking to reduce their manufacturing costs without sacrificing quality.
Benefits of working with Chinese injection mold suppliers
Working with injection mold suppliers in China offers various benefits, including the following:
High-quality products at competitive prices
Chinese injection mold suppliers offer high-quality products at competitive prices. This is particularly true for injection molding projects with high volumes, as China's large-scale production capabilities enable manufacturers to realize economies of scale and pass these savings onto buyers.
Fast turnaround times
Injection mold suppliers in China can offer fast turnaround times due to their large production capacity and efficient supply chain processes. This means that buyers can get their products to market faster and stay ahead of the competition.
Access to a range of injection molding services
China's injection mold suppliers offer a wide range of injection molding services, including design, prototyping, tooling, production, and post-production services such as secondary operations and assembly. This means that buyers can receive end-to-end injection molding solutions from a single source, leading to greater efficiency, consistency, and cost-effectiveness.
Calculating china injection molding cost
Calculating the China injection molding cost involves considering several factors, The following are the main cost items one by one:
Mold Cost: The mold cost is the most significant component in plastic injection molding, representing around 70-80% of the total cost. The mold cost is affected by several factors, such as the size, type, and complexity of the mold. Generally, a simpler mold costs less than a more complex one. The base mold cost could range from a few hundred USD (

500-

1,000) to as high as tens of thousands of USD.
Raw Material Cost: The cost of raw materials used in plastic injection molding varies according to the resin type, quantity, quality, and special requirements. The material costs are based on the weight of the raw material used, and typically range from

1 to

5 per pound.
Injection Molding Machine Hourly Rate: The injection molding cost is calculated based on the hourly rate of the machine and the cycle time. The hourly rate of an injection molding machine varies depending on factors such as machine size, complexity, and age, but typically ranges from

50 to

300 per hour.
Labor Cost: The cost of labor in China is generally lower than in developed countries. The cost of labor is determined by the number of workers required to operate the injection molding machine and the number of shifts required to manufacture the products.
Overhead Costs: The overhead costs include all indirect costs that cannot be directly attributed to a specific injection molding project. Overhead costs include expenses such as rent, utilities, maintenance, and administrative salaries. The overhead costs can range from

500 to

5,000 per month, depending on the scale of the operation.
Shipping Cost: Shipping costs depend on the destination country, the weight and size of the shipment, and the shipping method. The cost of shipping can range from a few hundred USD to several thousand USD.
Quality Control Cost: Quality control cost includes all expenses associated with testing and inspecting the final product. The cost of quality control typically ranges from 1% to 5% of the total manufacturing cost.
Packing Cost: The packing cost is an additional component to consider in the overall China injection molding cost. Packing costs include expenses such as the cost of packaging materials, labor to package the products, and transportation of the packed products.
The overall China injection molding cost varies depending on the specific project requirements, such as the size of the order, complexity of the mold, and the type and quantity of materials used. Understanding these various cost items can help to accurately calculate the total cost of manufacturing a product using the plastic injection molding process in China.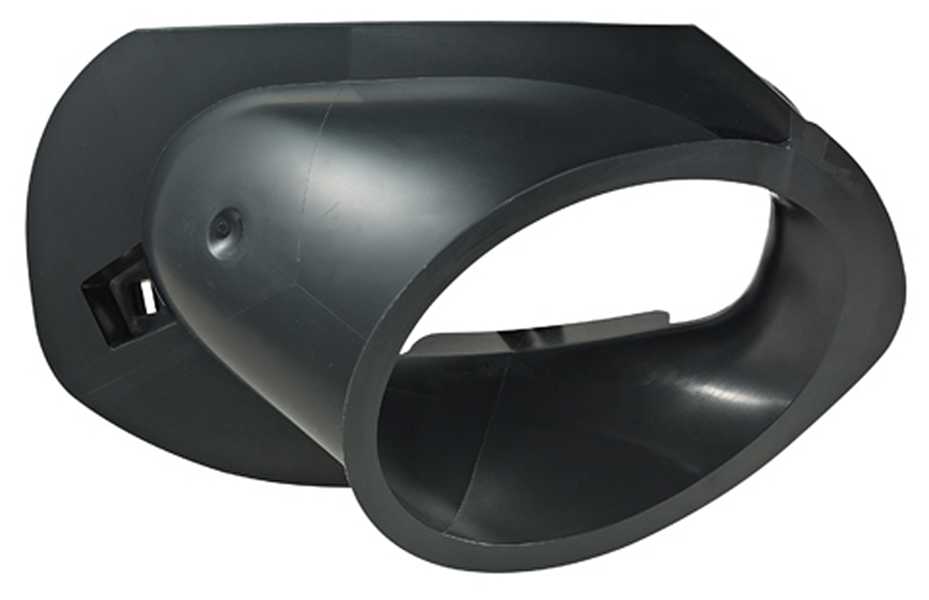 We are top ten injection mold China company.
Looking for a reliable and experienced injection mold China company to cater to your plastic injection molding needs? Look no further than Sincere Tech!
With over 18 years of experience in the industry, we specialize in providing high-quality custom plastic injection molds, molding manufacturing services, and much more to companies worldwide. Our team of experts has extensive knowledge and experience in injection molding, ensuring high precision and consistency in every project undertaken.
Our Services
As a leading custom plastic injection mold manufacturer in China, we offer comprehensive end-to-end services, including but not limited to:
Part Design: We can assist you in designing you a completely parts based on your specifications and ideas.
Prototyping: We can create prototypes of your new model to help you visualize and evaluate the final product, during the prototype we can offer you completely assembly testing for your project.
Mold Manufacturing: Our team of expert mold makers will craft high-quality molds that accurately reflect your product requirements.
Molding Production: We boast fast and efficient production processes, allowing us to deliver large quantities of molded products in a timely manner.
Painting and Assembly: We can also offer post-production services such as painting, certification ( such ETL, UL, CE etc.), assembly, and packaging, so that you receive the final product as per your exact specifications.
Why Choose Us?
We are proud of our reputation as a injection mold China manufacturer committed to quality, reliability, and customer satisfaction. Here are a few reasons why we are your perfect choice:
High-Quality Custom Injection Mold Manufacturing: We offer a wide range of materials, including ABS, PP, PC, PMMA, PET, POM, and more, ensuring that we can manufacture products for a wide range of industries.
Advanced Technology and Equipment: We invest continuously in the latest technology, equipment, and software, ensuring that our manufacturing processes are efficient and precise.
Experienced and Skilled Team: Our team consists of experienced engineers, designers, project managers, and other experts who can guide you every step of the way.
Competitive Pricing: Our commitment to efficiency and quality allows us to offer the most competitive prices in the market.
Contact Us Today!
If you are looking for a reliable and experienced custom plastic injection mold manufacturer in China, get in touch with us today! We offer bespoke solutions tailored to your needs and requirements. Our team will make sure that you receive the best quality products with prompt and efficient services. Contact us now to get started!
https://plas.co/wp-content/uploads/2023/03/Insert-molding-2.jpg
300
400
admin
https://www.plas.co/wp-content/uploads/2023/02/plas-co-1.jpg
admin
2023-05-11 17:51:50
2023-05-20 14:55:21
Injection Mold China